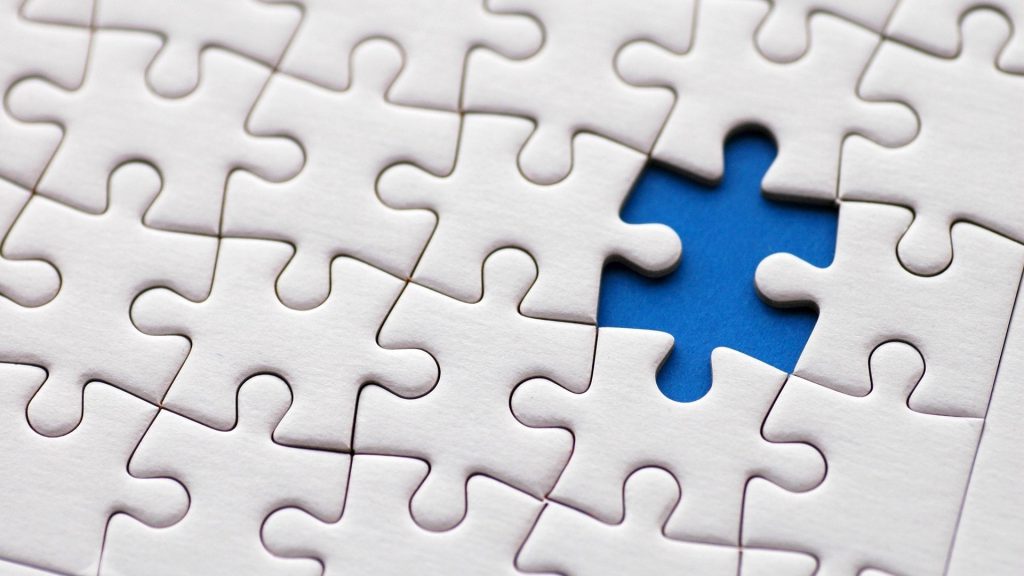 The secret to real success with customer experience? Carefully identify all the components of the customer experience ecosystem and drivers of success, and ensure excellence in each. Like a puzzle, all pieces must be complete!
Send your enquiry today to kosie@enterprise-dynamics.co.za for next course dates and costs. Bespoke inhouse customer experience solutions can also be developed on request for any client.
Customer experience is the new competitive battleground – enroll now for our next 2-day Customer Experience Leadership course and learn how to unlock experience as an enabler of success and increased profits in your business. This course has been presented as an elective on the University of Stellenbosch Business School (USB) MBA programme. The facilitator, Dr. Kosie de Villiers was one of the first educators in South Africa who realized the importance of customer experience, and has been refining this course since presenting the first customer experience training at USB in 2010.
According to Business Insider of 6 October 2018, Customer Experience Executive (CXO) is now one of the 6 most in-demand jobs in South Africa.
Customer experience is the main battlefield of brands according to Salesforce.com, and 68% of leading companies is increasingly competing on the basis of customer experience.
The higher the customer experience score, the higher annual revenue increase per customer (Medalllia in Harvard Business Review).
In the global Insurance industry, loyal customers are 87% more likely to buy than a customer with a negative experience (McKinsey).
In an analysis of the S&P 500, 8-Year Stock Performance (2007-2014) of Customer Experience Leaders vs. Laggards, Leaders had 4X better returns.
The aim of this program, is to equip participants with the most relevant academic insights and best practice skills to not only design deliberate new value adding customer experiences, but to be able to design a customer experience program, build a business case for it in the organisation, plan the initiative, and implement it successfully. Successful implementation will result in increased customer satisfaction, customer engagement, customer loyalty and customer lifetime value for participating organisations.
"'The aim of marketing is to make selling superfluous', the aim of experience is to make marketing superfluous" (Pine & Gilmore, 2002). This statement suggests what many companies have learnt in the past few years – that we are living in the "Age of the customer" and that customer experience is the new competitive battleground.
We are all in the customer experience business— whether you know it or not. According to Forrester Research Group: "For most companies customer experience is the single greatest predictor of whether customers will return— or defect to a competitor. Customer experience goes to the heart of everything you do— how you conduct your business, the way your people behave when they interact with customers and each other, the value you provide. You literally can't afford to ignore it".
Customer experience should be carefully designed and managed. Is the experience your company delivers deliberate, planned and consistent? Successful companies follow a holistic approach to achieve exceptional customer experience. The course therefore focuses on achieving customer experience excellence as a business strategy.
After completion of the course the participant will be able to:
Have a clear understanding of the most important principles, practices and terminology of services and customer centric marketing;
Have an understanding of the essential elements involved in successful and customer experience management strategies;
Have an understanding of the dynamics involved in the creation of client satisfaction, client advocacy and loyalty, and the measurement thereof;
Be able through customer journey mapping to recognize how customers' expectations develop prior to service engagements, and how customers think and feel during service delivery,
Be able to manage service recovery and client retention to develop competitive advantage;
Be able to design and implement deliberate, authentic and valuable customer experiences;
Be able to measure customer and employee experience.
Be able to build a business case for implimenting customer experience improvement strategies in the business.
The course is structured based on the learning outcomes, and all assessments will test the mastery of the learning outcomes listed.  Course delivery will be through face-to-face engagement, video lectures, as well as through online webinars.  
The course is divided into eight 2-hours sessions conducted over 2 separate days.
Session 1 – The basics of customer centric marketing and experience excellence
Session 2 – Understanding customers and their needs
Session 3 – The customer satisfaction system
Sessions 4 & 5 – Designing the new customer experience
Session 6 – Leadership and management for CX excellence
Session 7 – Internal marketing , culture and employee experience
Session 8 – Metrics, summary and conclusion

The aim of marketing is to make selling superfluous … the aim of experience is to make marketing superfluous.


Gilmore & Pine, 2002